Impossible Heels for Sims 4, WIP report #2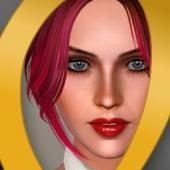 Entry posted by JoshQ ·
1,448 views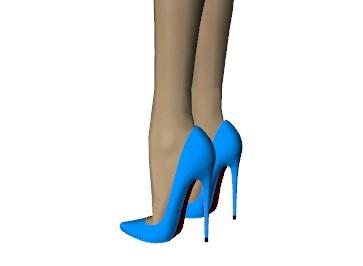 Converting any pair of 'Impossible Heels' to Sims 4 is... possible (pun intended) because I can mix my workflow (Metasequoia for creating the shoes, Blender to fix UV/normals and Milkshape for the final touch) with Cmar's S4CASTools. As a matter of fact you could only use Milkshape to:
separate shoes and feet from a .geom or .wso

scale the shoes to adapt them to S4's new feet

rearrange the UV map

use S4CasTools for bone assignment
As usual I'm oversimplifying the whole process but If you're familiar with the aforementioned tools, plus use Redheadsims shoes slider and don't want to wait for me you could already make the conversion yourself, the only missing piece is the feet.
I already adapted Sims 4 feet to the "Impossible Feet" shape, but I'm not 100% convinced and of course it won't look right when using sandals or any other type or open shoes, the options are making a more detailed feet or modify someone elses, so that's what I'm going to concentrate next.