On the last update I was talking about converting Makehuman's feet to Sims 4 and use it for my shoes, I also pondered about using other creators meshes. The problem with that approach is that the resulting shape is different from the one I've been using almost since the beginning,  that means making two version of the same heels: one for Sims 3 and the other for 4.
Since I got confident using Blender 2.8 I decided to remake the original "impossible feet" that in its last version (1.8) consisted in a subdivided mesh from EA's with 3D toes extracted from Bloom's Sexy Feet attached, more or less. As I talked before, the impossible feet has dozens upon dozens of errors: double vertices, badly texture distortion, blockiness and more important: a big seam between feet and toes that makes open shoes design tricky.
By using a dozen or so of vertices as base I duplicated the original mesh and fixed blockiness in arch and ankle while keeping everything as tidy as possible, this last step was important because from it the UV generated would be easier to manipulate and have less stretching. Then I reduced the polycount from makehuman's toes and integrated it for real this time at the end of the modified mesh.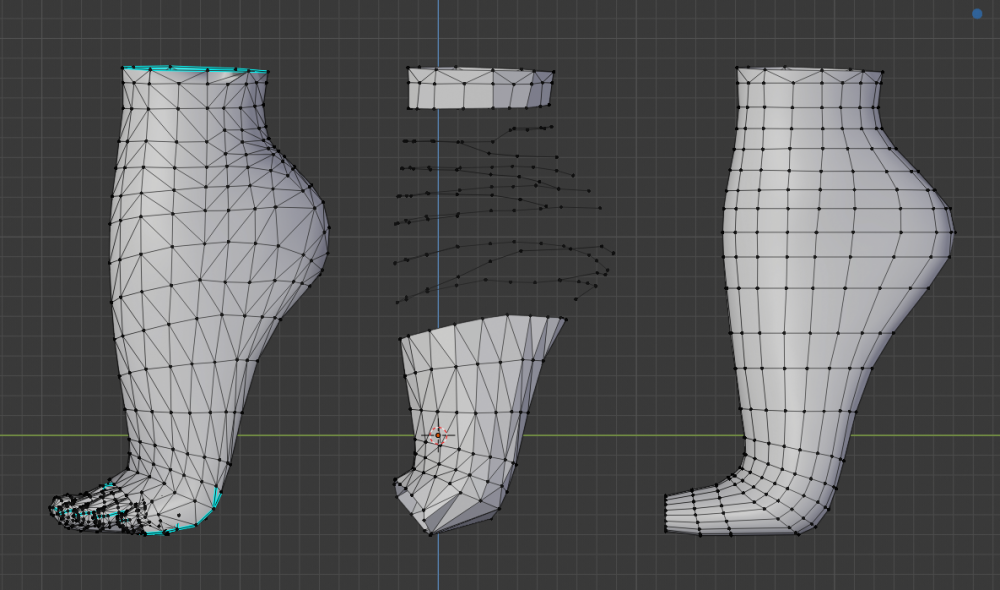 Compared to version 1.8 this one is a little bit larger and wider on both toes and ankle area, something I'd experimented before but because the original lacks vertices where I needed I wasn't able to apply the modifications. Why I didn't re-used Bloom's toes/feet? Because that mesh has a layout that works perfectly for normal feet, but gets harder to manipulate when modifying the shape, mine already has the shape it only needed (a lot of) refinement.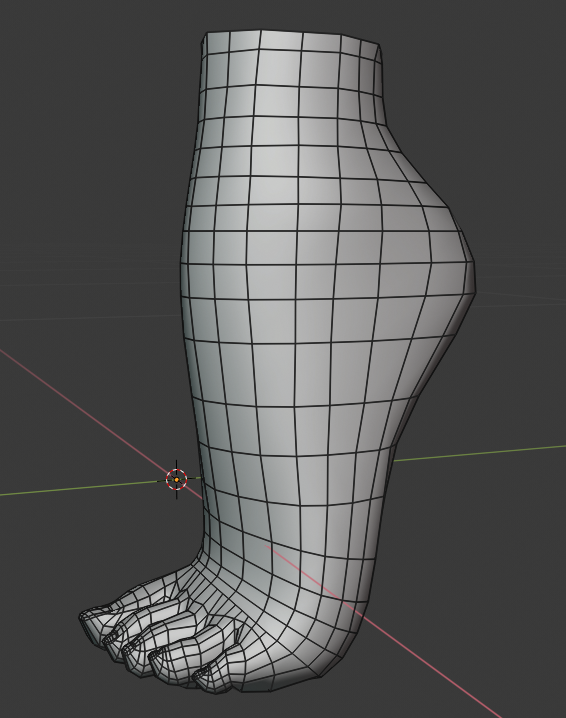 *Wait a minute. That looks for the Sims 3, what happened to S4's version?*
Sims 4 version will be created from this one, which will keep the shape intact. Adding a second or third row of vertices without messing with the UV is doable on Blender, and the UV layout itself will be a lot easier to adapt.
What I'm showing you represents a progress around 75%, I would be lying if I told you this has been a walk in the park, far from it..., but after several tests I'm very confident on the final result. So if you've already waited until this point I'll ask you to wait a bit more.
Starting to learn Blender 2.8 (even in its beta state) was a good decision, upcoming CC will show it.
 
Thanks for reading!
2