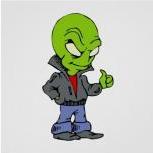 This topic is now closed to further replies.
---
Recently Browsing

0 members

No registered users viewing this page.

Similar Content

By ritualclarity

Witcher III and the other versions are on sale with a deep discount on Steam as the time of this post. 

There is even an Adventure Game you can play if you want for $2.49. 
Awesome games and a company that is truly worthy of support. Get your copies(s) today. 


By ritualclarity

For those that have issues with their Steam game and have been told to Verify the game Cache. This tutorial is geared to help you understand this process. The video covers most of what you will need. You will find it is a simple task and a must to know.
Below is a page with example for those that don't want a video or want / need a different source to help them understand. This is from Steam itself.
https://support.steampowered.com/kb_article.php?ref=2037-QEUH-3335
 
Finally for those that don't speak English well and understand the subject and have source for how to verify the cache in Steam please add it to the thread and let me know. I can add it to the OP if you wish.