Vault Bimbos in Peril, Issue #2!
---
Finally got some time to start on issue #2. Wendy is trapped in the Fallout world and as confused as ever. With the help and advice from lots of folks here and in the community I've upped my production values for this issue.  Modded my environment and I have to say the outdoor shots look much better.
In any case here's a sneak peek at page one before inserting dialogue and other graphics.
Enjoy!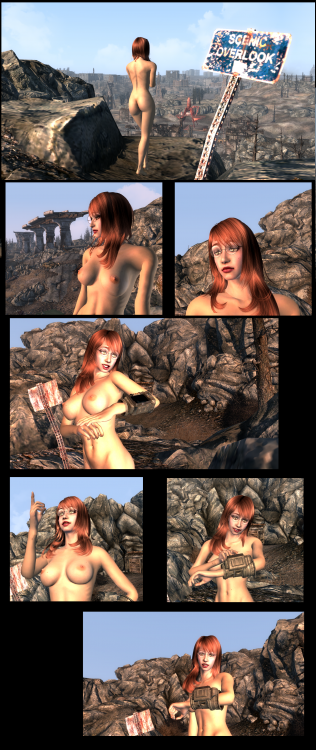 1