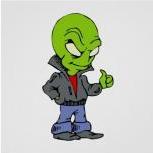 ---
Recently Browsing

0 members

No registered users viewing this page.

Similar Content

By ritualclarity

So true, so very true...
It is a nice reminder to why I haven't played the game in a very, very long time.


By ritualclarity

This is the music lovers thread. Discussions on various music that we all love (and hate :P) is welcome. Feel free to link the music videos for representation but it isn't necessary. Please try to put the Youtube videos in a spoiler for easier reading the threads.
(click on the black eye on the tool bar above then copy your You-Tube video link inside the spoiler box ) You are more than welcome to put a little info about what is in store for the reader if they decide to view what is in the spoiler. Band, Music type, personal comments, set up the video etc.
Thank you, and have fun!!!!