About This File
LadySmoks presents... A buy mode re-colorable dildo for Oniki Kay's Kinky World!!!
Thanks to Clydie and Landess at Lovers Lab for the inspiration, and to Ghost17-a (aka Lucas) for showing me how to edit object files in s3pe during our work together!
This is a slightly larger toy than the blue KW original. Hand position was changed, so it is held more toward one end. You can find it in Buy Mode> Entertainment> Hobbies and Skills, and costs 75 Simoleons, and well worth it!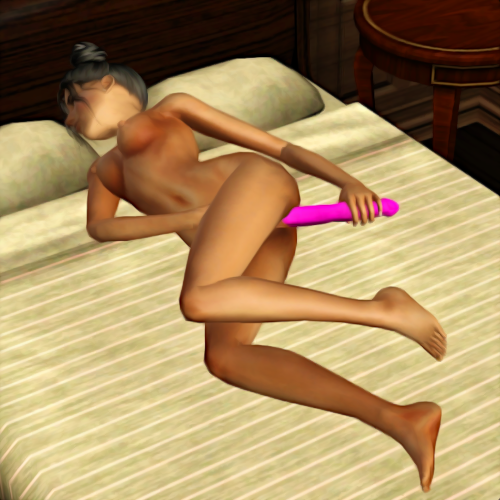 This toy has a multiplier, and a single color channel mask, so it is RE-COLORABLE in Buy Mode, after purchase. Solid colors work best, of course, but many patterns look good also!
NOTE: If in your Sim's inventory, just click on it and direct your Sim to solo woohoo, as you would with the original toy. When clicking on an object, such as a bed, and instructing your Sim to solo woohoo, IF your Sim has both this, and a KW original dildo in their inventory, I found Sims tend to choose the original. So best to have only one in inventory for this scenario.
Do NOT remove the original KW Dildo package, as doing this may mess up the script. I'm really not sure.
This is TS3 for Kinky World, NOT TS4!!!!!!
It cums (I know what I wrote) in 3 presets, but no thumbnails. Just look for it by price and name.
I hope you... and your Sims like it!!!