About This File
Wicked Whims by Turbodriver and MCCC by Deaderpool are not compatible with this API.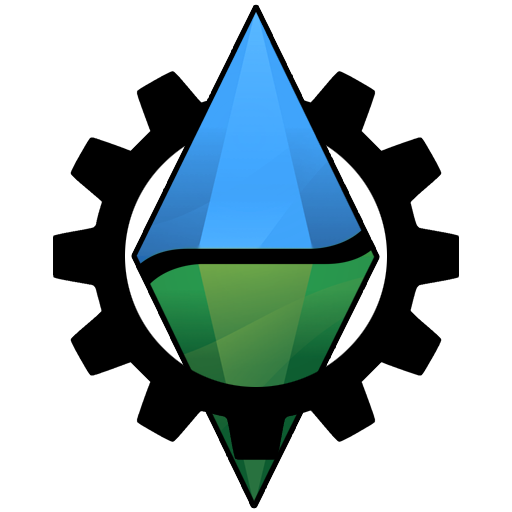 The Sims 4 Community Library
Overview:
An API, for The Sims 4, used to make creating/writing mods using Python much easier and more accessible. On its own it does only a few debug commands/interactions. Only install this API if you also have a mod installed that requires it! This mod is intended to always be backwards compatible, so it is recommended to always keep it up to date!

Game/Creator:  The Sims 4 [EA]
Modder: ColonolNutty - Documentation - Github Wiki - Wiki - Discord (Pre Release Builds Available There)
Language: English
Game Version:  1.91.205.1020 and above
Features:
A Short List Of Current Features (Not all utilities are listed here because they are waaay too numerous!):
For a complete list of features and utilities, check out the documentation at the top of this description!
A vast library of Vanilla Tuning identifiers for easy retrieval (Enums)
Logging
Exception Handling
Custom Dialogs

Choose Dialogs, Outfit Dialog, Purchase Dialogs, and more!

Custom Notifications
Custom Interactions
Custom Icons
Event Handling (Creating, Dispatching, and Listening)

Dispatching of Vanilla Events, such as Age Changes, Traits Added/Removed, Buffs Added/Removed, and more!

Miscellaneous Utilities

Manipulate Sims, Objects,. the Weather, the Terrain, the UI, and many more!
Manipulate Sim Voices, Households, Gender Options, Genders, Situation States, Object Repair States,

Test Framework

Write and run tests (Can be run from within the game)

There are a TON more features not listed here! You may see all utilities/classes available to you at the Documentation link at the top of this description!
Installation:
Download the API using the links at the bottom of this description
Unpack the archive using your favorite archiving tool.
Drag the files and folders to your The Sims 4 directory. So `mod_data` will be at `The Sims 4/Mods/mod_data` and the other files will be at `The Sims 4/Mods`. Overwrite All if asked!
Keep in mind the ts4script file MUST be either top level (Directly in the Mods/folder) or one folder deep (Mods/Blah/). Any deeper and it will not work.
The final paths for the files should be the following:

The Sims 4/Mods/mod_data
The Sims 4/Mods/sims4communitylib.package
The Sims 4/Mods/sims4communitylib.ts4script
FAQ:
Q: S4CL is throwing a ton of errors in my game! Can you fix it??

A: S4CL can catch errors caused by other mods. It is extremely rare that S4CL itself is the one breaking.

Q: Is S4CL compatible with X???

A: S4CL is compatible with ALL mods, it is intended to be an extension of The Sims 4 and not replace functionality of it.

Q: I don't want to use S4CL because it contains Adult Content!!

A: S4CL does not contain any adult content whatsoever. It may be available on Sites that permit Adult Content, however it does contain any adult content itself.
Translations:
Usage (For Mod Authors):
A nifty tutorial has been created on the Github Wiki to help those wishing to either get into modding The Sims 4 or to begin utilizing S4CL, you may find it here
Change-Log:
The changelog is kept up to date and is located here
Edited by ColonolNutty
---
Released

- Added more DLC traits to `CommonTraitId`
- Added a fix for vanilla adding gender options when it doesn't need to.
- Added a utility for manipulating fires. `CommonFireUtils`
- Fixed an error that could happen when attempting to cancel Super Interactions.
- Added a function to convert OccultType to CommonOccultType
- The CommonSpecies.convert_to_vanilla function now returns SpeciesExtended instead of Species.
- Added Custom Breed to CommonStringId
- Added the ability to specify the visual type for CommonBasicNotification
- When reading JSON files from a folder, desktop.ini files will no longer be read.
- Added the ability to specify first_name_key, last_name_key, full_name_key, breed_name, and breed_name_key when creating SimInfo
- Fixed an issue where the update alarm for CommonRunnables was not properly being set when the runnable is restarted.
- Fixed an issue where Unknown_Mod_Messages.txt was mistakenly having "None Detected", as if "None" was a mod.
- Fixed an issue when specifying integer values for body_type when attaching/detaching/printing CAS Parts for Sims via commands.
- Added new enum CommonSide
- Added a function to CommonCivicPolicyUtils for quickly checking if Free Love is enabled.
- Added functions to CommonRelationshipUtils for checking if Sims are friendly or romantic with other Sims.
- Added a function to CommonTraitUtils to check if a Sim has the Player trait.
- CommonInteractionUtils.get_interaction_display_name will now return None if the string_id is empty.
- Fixed an error when retrieving all satisfaction reward store items.
- Fixed an issue when switching Sims to a different occult.
- Fixed an issue when retrieving satisfaction reward items.
- The Choose Sims dialogs will now always be sorted
- Added a function to CommonRelationshipUtils to retrieve all relationship bits that signify two Sims are in a relationship
- Updated CommonRelationshipBitId, CommonShortTermSentimentId, CommonRelationshipBitCollectionId, and CommonLongTermSentimentId with new values.
- Updated CommonBuffId, CommonTraitId, CommonGameTag, and CommonCareerId with new values.
- Added a function for retrieving all household members of a household.