About This File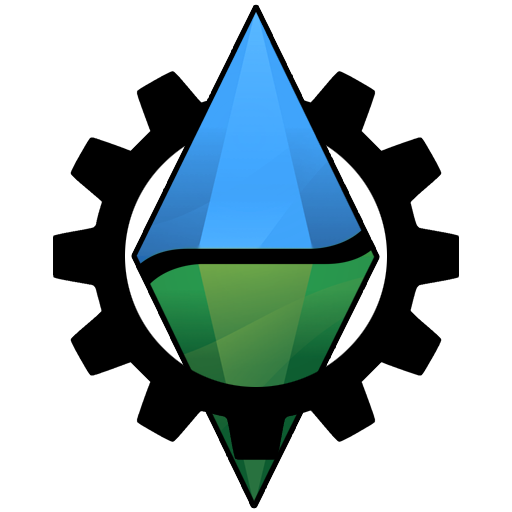 The Sims 4 Community Library
Overview:
An API, for The Sims 4, used to make creating/writing mods using Python much easier and more accessible. On its own it does only a few debug commands/interactions. Only install this API if you also have a mod installed that requires it! This mod is intended to always be backwards compatible, so it is recommended to always keep it up to date!
Updated: 03-14-2021
Game/Creator:  The Sims 4 [EA]
Modder: ColonolNutty - Documentation - Github Wiki - Wiki - Discord (Test Builds Available There)
Mod Version: v1.76
Language: English
Game Version:  1.80.69.1030 and above
Features:
A Short List Of Current Features (Not all utilities are listed here because they are waaay too numerous!):
For a complete list of features and utilities, check out the documentation at the top of this description!
A vast library of Vanilla Tuning identifiers for easy retrieval (Enums)
Logging
Exception Handling
Custom Dialogs

Choose Dialogs, Outfit Dialog, Purchase Dialogs, and more!

Custom Notifications
Custom Interactions
Custom Icons
Event Handling (Creating, Dispatching, and Listening)

Dispatching of Vanilla Events, such as Age Changes, Traits Added/Removed, Buffs Added/Removed, and more!

Miscellaneous Utilities

Manipulate Sims, Objects,. the Weather, the Terrain, the UI, and many more!
Manipulate Sim Voices, Households, Gender Options, Genders, Situation States, Object Repair States,

Test Framework

Write and run tests (Can be run from within the game)

There are a TON more features not listed here! You may see all utilities/classes available to you at the Documentation link at the top of this description!
Installation:
Download the API using the links at the bottom of this description
Unpack the archive using your favorite archiving tool.
Drag the files/folders to your Mods directory.
Keep in mind the ts4script file MUST be either top level (Directly in the Mods/folder) or one folder deep (Mods/Blah/). Any deeper and it will not work.
The final paths for the files should be the following:

The Sims 4/Mods/sims4communitylib.package
The Sims 4/Mods/sims4communitylib.ts4script
FAQ:
Q: S4CL is throwing a ton of errors in my game! Can you fix it??

A: S4CL can catch errors caused by other mods. It is extremely rare that S4CL itself is the one breaking.

Q: Is S4CL compatible with X???

A: S4CL is compatible with ALL mods, it is intended to be an extension of The Sims 4 and not replace functionality of it.

Q: I don't want to use S4CL because it contains Adult Content!!

A: S4CL does not contain any adult content whatsoever. It may be available on Sites that permit Adult Content, however it does contain any adult content itself.
Translations:
Usage (For Mod Authors):
A nifty tutorial has been created on the Github Wiki to help those wishing to either get into modding The Sims 4 or to begin utilizing S4CL, you may find it here
Change-Log:
The changelog is kept up to date and is located here
!!!Alert!!!
To those using this mod, if you are told that my mods do any of the following:
- Will break or cause severe issues within your game
- Contain themes endangering or abusing Children
- Contain themes endangering or abusing Animals
- Contains illegal content
Please know that ALL of this is misinformation, and completely false.
The mod authors known as TURBODRIVER and Deaderpool have chosen to Stalk, Target, and Cyberbully me and anyone who chooses to use any of my mods. They have chosen to spread misinformation (slander) about my mods for years, and have gone so far as to put malicious code in Wicked Whims targeting my mods (and by extension those who make mods using S4CL which is a fairly large chunk of mod authors). I believe in creating mods that better the community as a whole, even if I have no personal interest in  the criteria of the mod itself. Even the API called Sims 4 Community Library, which I have created for new and old mod authors to create simpler and more stable mods while also providing a vast store of functionality for said mods, has been targeted by these mod authors. They go on witch hunts, banning or threatening anyone who dares join my discord. They have threatened other mod authors, discords, websites, and various other forms of media into also banning and threatening people for using my mods.
Sadly, this has put me in a place where the very community I love and support, slanders me and continues to spread the same misinformation, without knowing that many of the negative things being said have zero evidence to back them and are nothing more than cyberbullying.
Though these Mod Authors are extremely successful, they have been using their popularity to ruin my reputation and railroad the community into believing these lies. This has caused many discords to ban people for using any of my mods and it has turned my name into something that frightens everyone when it is even mentioned. I try my best to support and create content for this community out of my own pocket and this is completely unacceptable.
Please do not believe everything you read on the internet. There's always two sides
to a story but above all there is the absolute truth. Its up to us as people to find it out
and refrain from hopping onto bandwagons stirred up by popular mod authors.
I love this community, and despite what TURBODRIVER and Deaderpool say to ruin me, I will continue doing my best to support this community, noone deserves this treatment, especially not someone who makes mods for free.
Edited by ColonolNutty
---